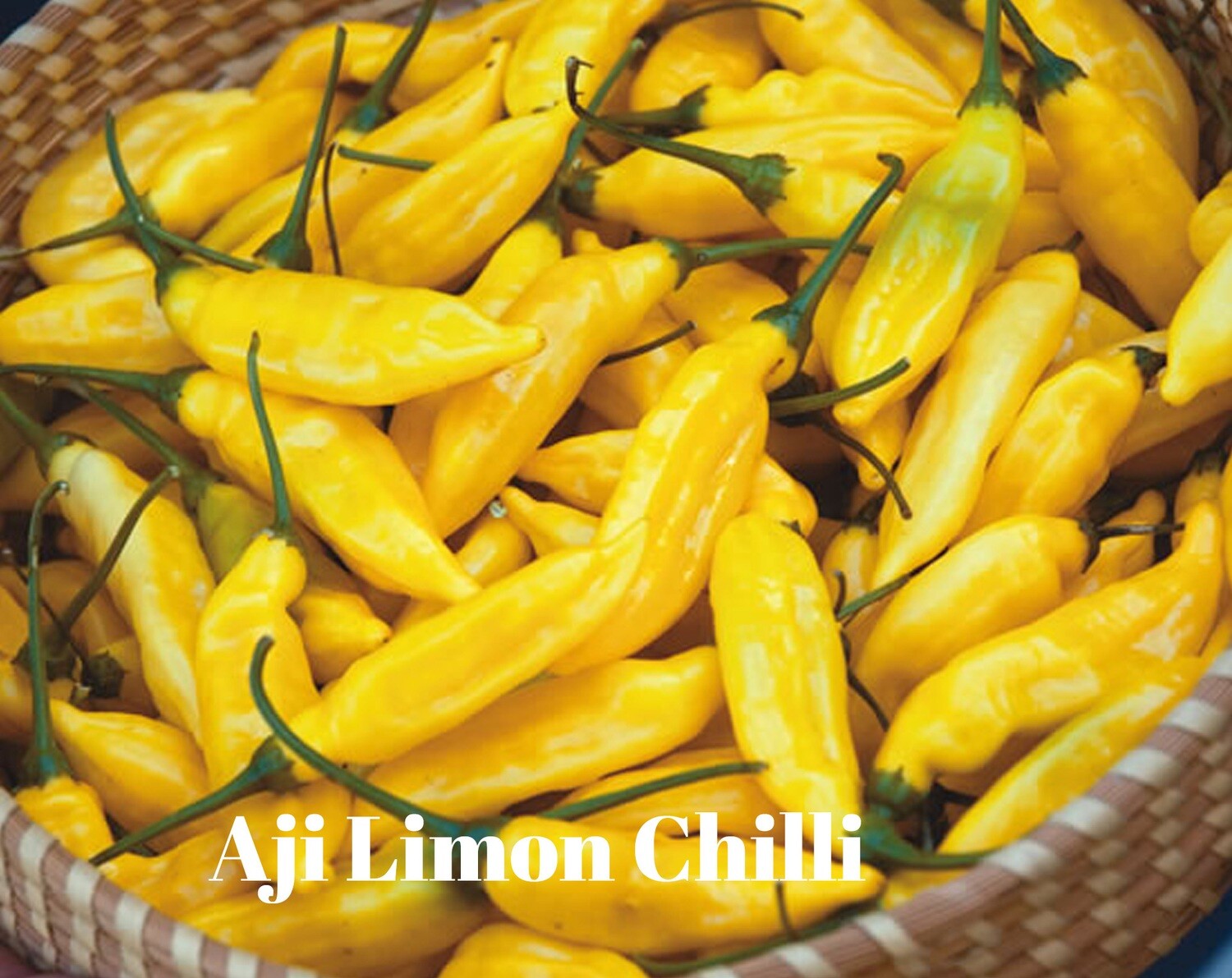 Aji Limon Chilli Peppers seedling plug plant - Hot
SKU 00025
Product Details
Delivery: late March.
Aji Limon Chilli Peppers for hanging basket | live plant | chilli growing kit | potted in house plant | Pre order
Hot - Heat: 40,000 - 60,000 Scoville. This heavy cropping and easy-to-grow Peruvian variety grows into a large, drooping plant with fruits 6-8cm long that ripen to bright yellow. The fresh fruit has a distinctive citrus flavour.
It grows on an upright bush and can be picked green or red. This is a very productive plant.

BOX CONTENTS
---------------------
1 Plant
Detailed growing instructions
************
Its great fun growing your own plants. This is a 'Watch me grow kit". The hard work of rooting/seeding is already done so you start off with a viable live plant.
The kit is lovingly home grown locally in the UK with good compost to give it a great start and assembled by hand.
IMPORTANT
--------------------------
Images shown are for guidance only of the expected results from plants upon maturity. Different growing conditions may vary results. Image may be included for illustration of supply, but may vary due to seasonality changes.
Save this product for later