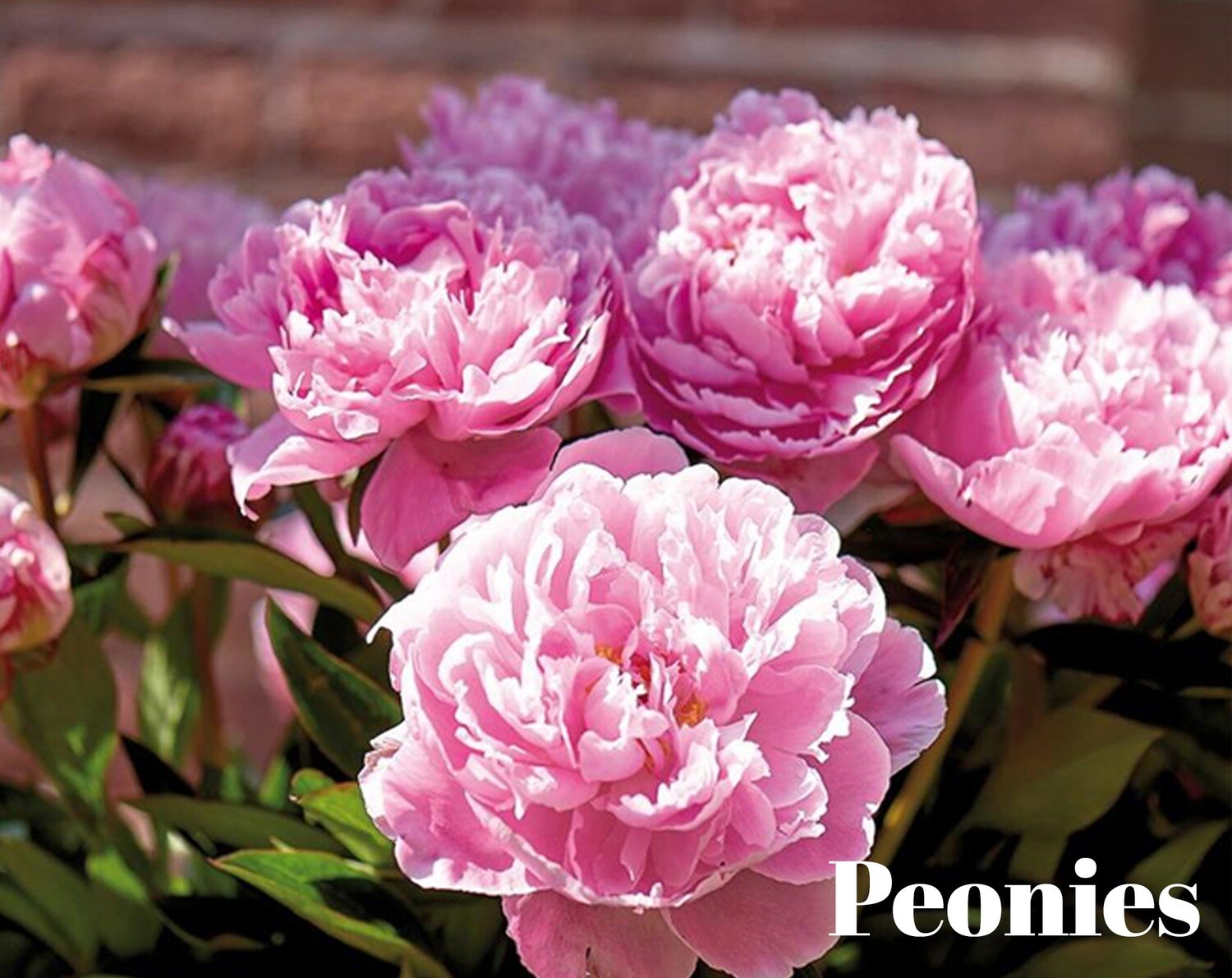 Sarah Bernhardt Pink Peonies
SKU 00025
Product Details
Sarah Bernhardt Pink | White Peonies | Rooted Peony | Garden plant Birthday | Congratulations Gift
Named after the famous French star - Sarah Bernhardt, this is a delicate peony with huge pale pink and puffy clusters of petals forming a delightfully soft ball.

Peonies are one of the most beautiful flowering plants. They are the perfect living gift and addition to any growing space. Once established they are easy to care for and produce stunning blooms with beautiful fragrance.

DESCRIPTION
--------------------
Its great fun growing your own plants. This is a 'Watch me grow kit". The hard work of rooting/seeding is already done so you start off with a viable live plant.
Good value & longevity - a bouquet of blooms can be expensive, considering they will last a week or so; this way you get blooms all summer long.

The 'watch me grow kit' comes gift wrapped in a stylish green tissue paper with gorgeous ribbon. Simply add a personalised message for the receiver. It is the perfect gift for the novice gardener or in-house grower.
The kit is lovingly home grown locally in the UK with good compost to give it a great start and assembled by hand.
GIFT GROW KIT CONTENTS
----------------------
1 rooted growing plant
detailed growing instructions
NEED TO KNOW
___ Images are for illustration purposes only, each plant will be supplied in 2cm or 3.5cm growers cell.
___ Flowering time:Summer
__It is such a satisfying thing to watch a plant grow under your care. The 'Watch Me Grow' project requires long term commitment. You adopt a plant at a young stage and become the care giver. Some plants don't flower in the first year as they are getting established so be patient.
Save this product for later