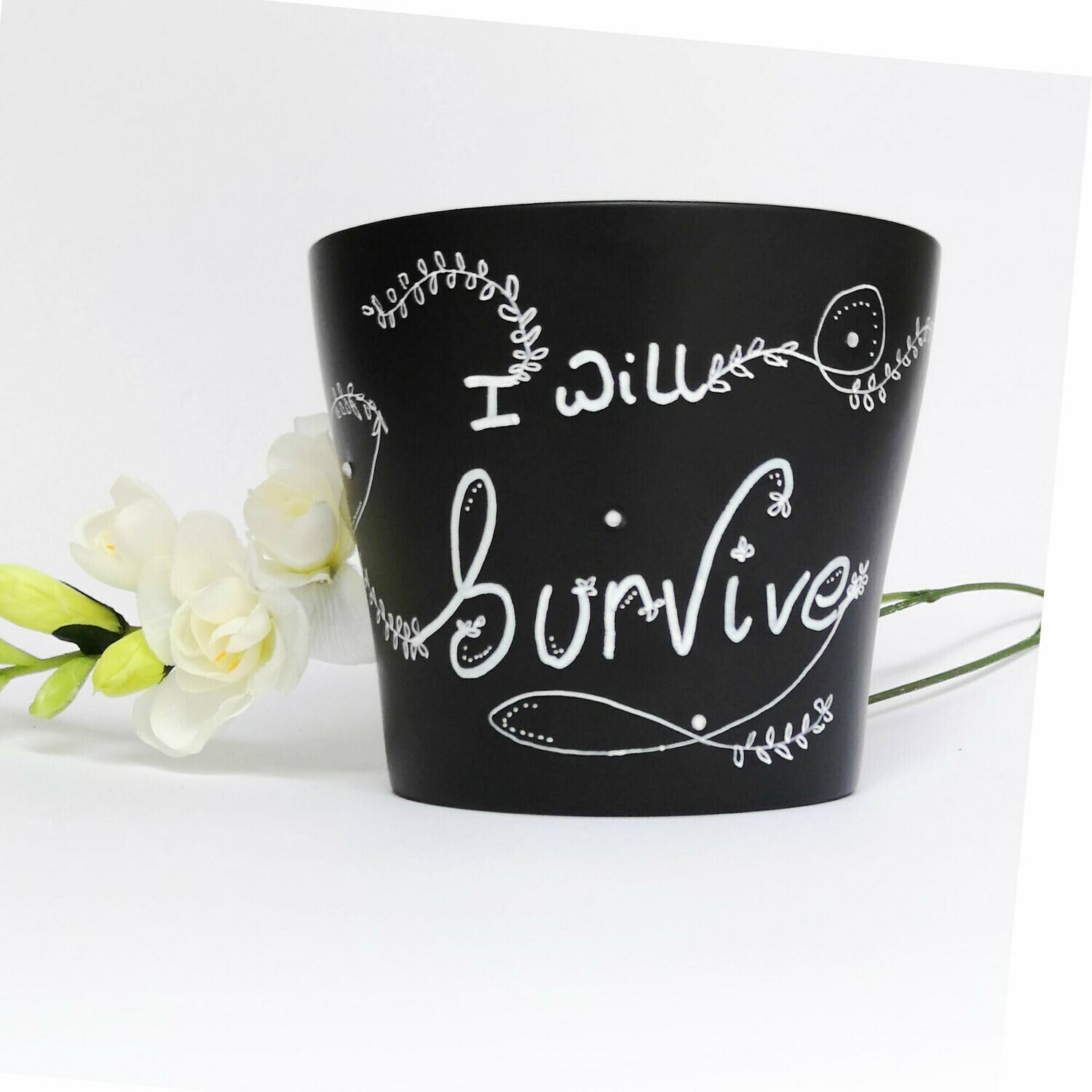 Indoor Plant pot gift, Indoor Planter
SKU 00000
Product Details
P L A N T . P LA N T E R . G I F T
Indoor Plant pot gift, Indoor Planter, I will survive, pots, christmas gift, new home gift
Lovely light weight pots. Beautiful herbal gift, fitting any kitchen or dining room. Gorgeous well made black pot, handwritten decor. Its the fashion to have fresh herbs at hand and these do well on your dinner table. Basil gives off lovely fragrance, what better way to enhance your dinning experience that with the fragrance of fresh green herbs.
Each pot is hand decorated so no two are exactly the same. Its imperfections is what adds it's charm and uniqueness. Plants not included.

Use the message box to state your herb.
Plants not included.
Save this product for later