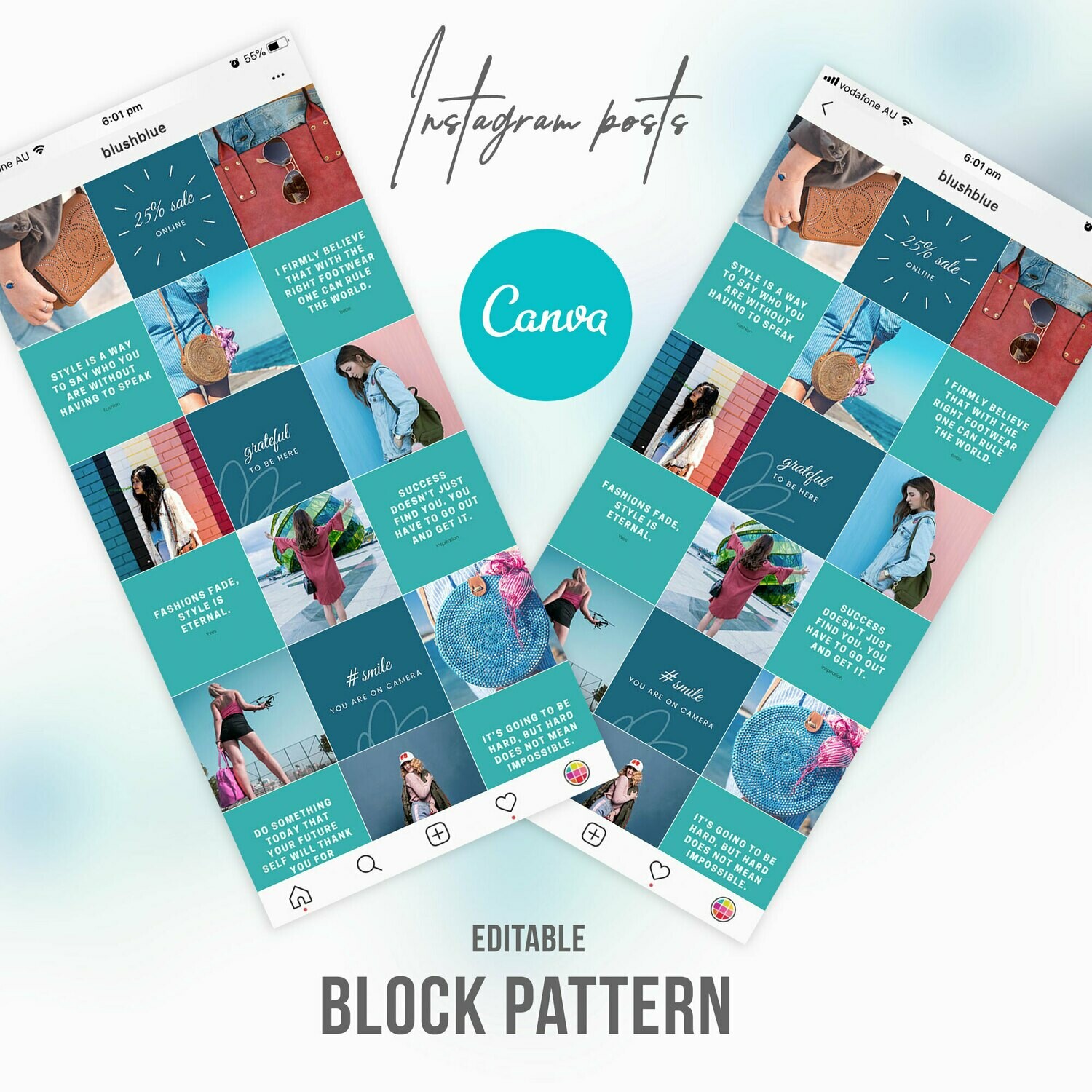 Blue Blush Fashion Instagram Post Template Canva
SKU 00016
Clothing, Products, Shoes, Blogger Template, Digital Content Branding
Product Details
Beautify your Instagram and delight your followers with this themed pre-designed feed templates! They can also be used for personal or other creative small businesses. You will receive a link to the template with instructions to download.

Instagram Feed Fashion Templates - Instagram Stories - Branding Template - Instagram Story Stickers - Blush blue Template - Canva, IGTV
**18 images preset.
**Use this template to promote your studio's events, sales, customer reviews, a new product/service launch, or even lifestyle-oriented posts to connect deeper with customers and enhance your Instagram brand image.
Save this product for later