£25 | Free Delivery
A VALENTINE FOR EVERYONE: FOR HIM, FOR HER & FOR YOU
Nothing beats strawberry and chocolate with a dash of whiskey.
Imagine an evening of indulging in a warm relaxing bath, with whispers of the luxurious scent of rich belgian chocolate bath oil.
Imagine having a lush hot shower surrounded with delicious mouth watering red juicy strawberries, whilst your body is polished to its natural glow for a silky smooth finish from the sugar scrub.
Imagine setting am ambient mood with a whiskey scented candle whilst you dine or cuddle up in a warm blanket by the fireside as your favorite tunes mellow you out. It is the perfect evening for a lovely day.
Long gone are the days of the typical valentine for couples only. Today everyone deserves a feel good gift. Happiness and appreciation are not defined by being 'happily coupled up'. There are many happy and satisfied singletons out there. Many friends & family you can give a valentine appreciation gift to show they matter, they are not forgotten and that togetherness means someone is there and sees you. It is also a time to appreciate yourself. Give your self a pamper treat.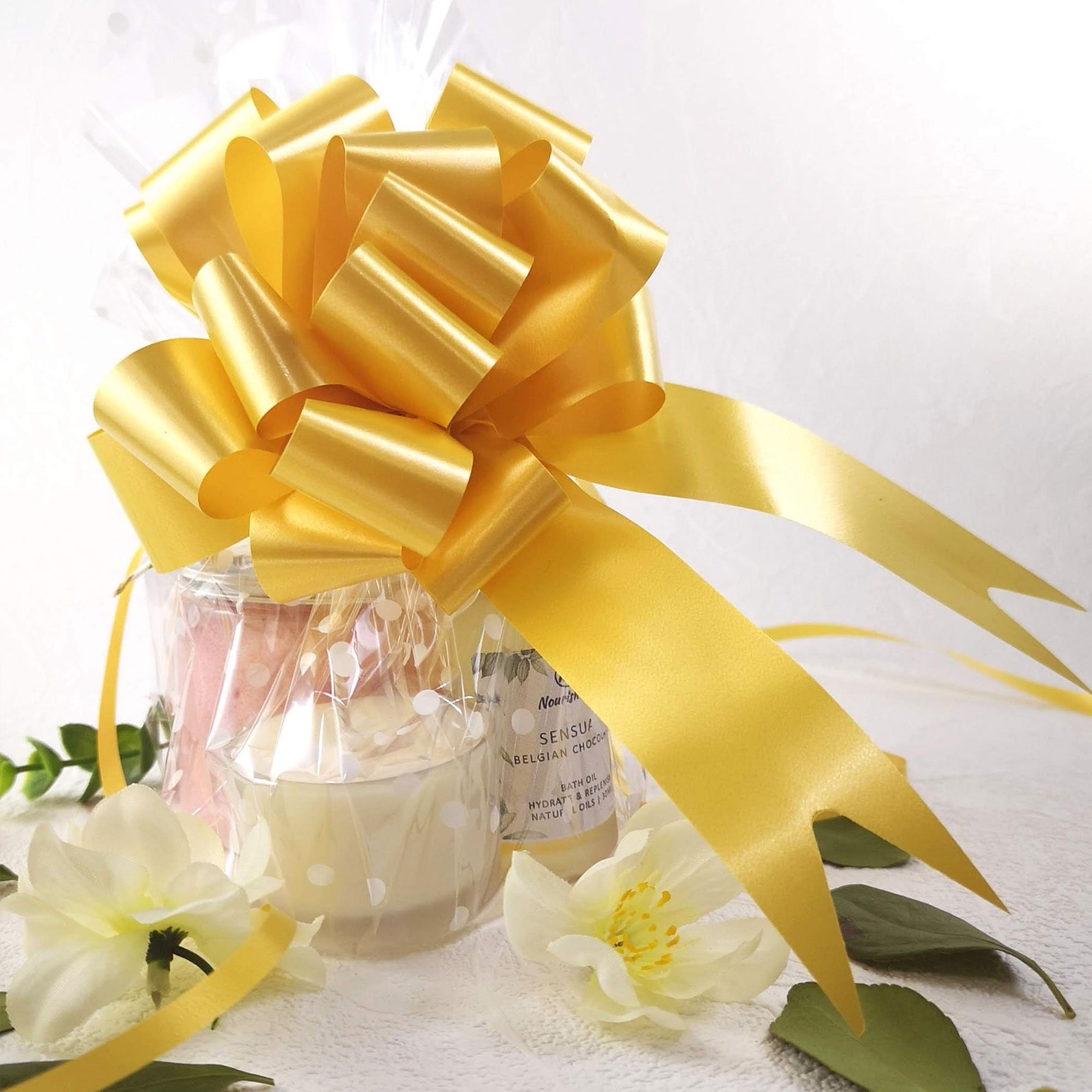 So whether you are valentine, galentine or palentine, there is something in this box for just for you or to share an experience with someone special.
Box Contents:
1 x 75ml strawberry shower mousse exfoliating scrub
1 x 30ml chocolate bath oil
1 x large tealight whiskey candle.
Package already gift-wrapped